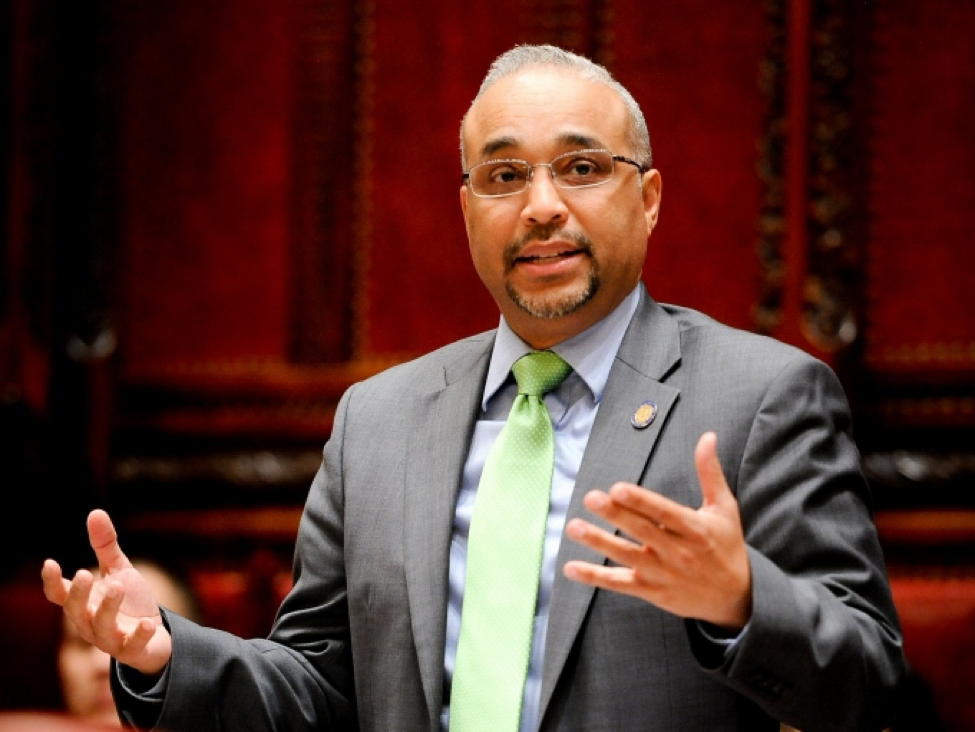 State Sen. José Peralta, who was rushed to a hospital and died unexpectedly last year a day before the Thanksgiving holiday, died from "acute promyelocytic leukemia," the city's medical examiner's office said Tuesday.
There was speculation as to the cause of death. Family at the time reported that he died from septic shock. He had previously had flu-like symptoms shortly after receiving the flu vaccination.
Acute promyelocytic leukemia is caused by chromosomal abnormalities in a particular blood cell line. The initiating factor that creates the abnormal chromosome is not known, but genetic and environmental factors may both play a role.
The family made no mention of leukemia around the time of his death Nov. 21 and he had no history of treatment for any leukemia, so the question becomes what triggered the deadly mutation.
While it is similar in many ways to the other subtypes, APL is distinctive and has a very specific treatment regime. Treatment outcomes for APL are very good, and it is considered the most curable type of leukemia if it is identified and treated. Cure rates are as high as 90%.
In Paleo Family, we reported that certain forms of blood cancer, specifically acute lymphoblastic leukemia (ALL) is caused by failure of an infant's immune system to be primed with non-deadly pathogens (from an overly-clean environment) and a subsequent serious disease like swine flu.
If an infant's immune system is unprepared and untested, something like the flu could throw the immune system into disarray.
Similarly, acute promyelocytic leukemia may be caused by genetic and environmental factors.