It's becoming clear that early-life immune system activations (EIA) are causal in some cases of autism spectrum disorder. However, it has been a mystery as to why the disease is sex-specific and affects males more than females (nearly a 4 to 1 ratio).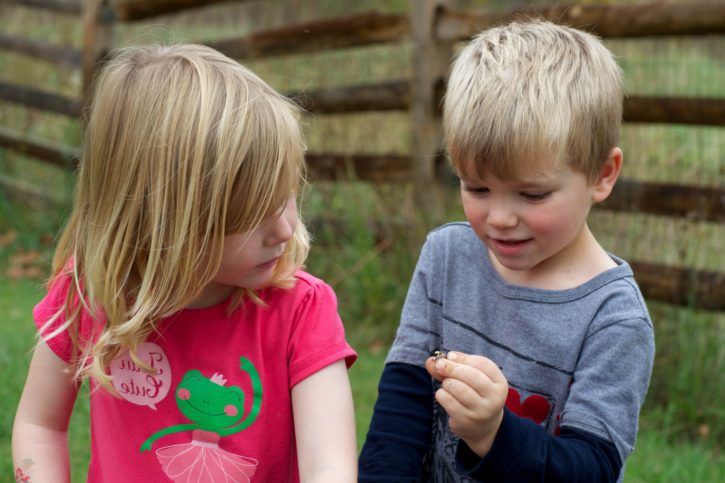 A new animal study published in Nature has shown that while EIA in mice increase pro-inflammatory factors in both male and female mice (though the increase was larger in males), the expression of anti-inflammatory factors was decreased in males and increased in females. The result was increased persistent behavioral and molecular changes in male mice over female counterparts:
We found that both males and females showed significant increases in the expression of pro-inflammatory and neuroinflammation markers in the brain, and that the changes tended to be larger in male mice across all areas examined (mPFC, AMG, HP, and TM). However, we discovered that males and females showed opposite patterns of changes in anti-inflammatory markers: specifically, both IL-10 and TGF-β1 were down-regulated by perinatal immune activation in males, whereas these same markers were significantly up-regulated in females. Our findings suggest that immune system activation during critical periods of development is sufficient to produce persistent alterations in behavior and brain biology—even in the absence of accompanying genetic vulnerability or injury—and that females may mount anti-inflammatory responses that may explain reduced severity of the phenotype in mice of this sex.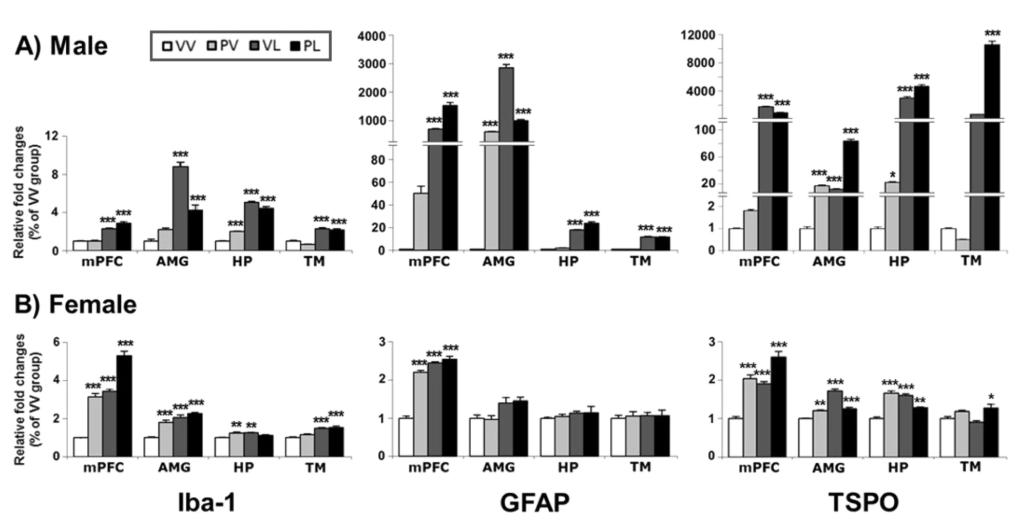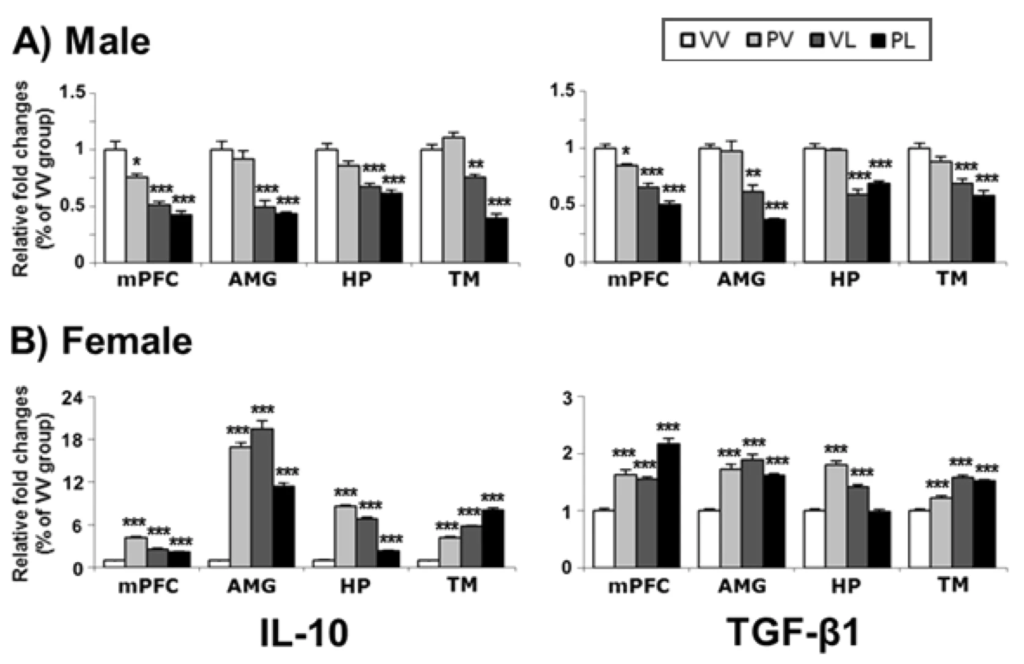 It appears that in mice, males are respond to immune activation differently and with increased inflammation over females. Inflammation subsequently causes traits of autism. As the authors state, "the patterns of behavioral changes, together with their prevalence in males, fit well with the condition as it occurs in humans."
The implications of this are dramatic as it further makes the case that vaccines—which are intended to trigger immune activation events in young children—cause brain inflammation and some cases of autism, especially in boys.
Carlezon, W.A., Kim, W., Missig, G. et al. Maternal and early postnatal immune activation produce sex-specific effects on autism-like behaviors and neuroimmune function in mice. Sci Rep 9, 16928 (2019) doi:10.1038/s41598-019-53294-z