The condition of childhood paralysis, which is being called acute flaccid myelitis and seen a spike in cases, has been described as a "polio-like" illness that results in paralysis of one or more limbs. Some patients are able to recover function of the weakened limb but others appear to be permanently paralyzed.
Myelitis is inflammation of the spinal cord which can disrupt the normal responses from the brain to the rest of the body, and from the rest of the body to the brain. Inflammation in the spinal cord, can cause the myelin and axon to be damaged resulting in symptoms such as paralysis and sensory loss. Myelitis is classified to several categories depending on the area or the cause of the lesion; however, any inflammatory attack on the spinal cord is often referred to as transverse myelitis.
Here are the side effects of some vaccines: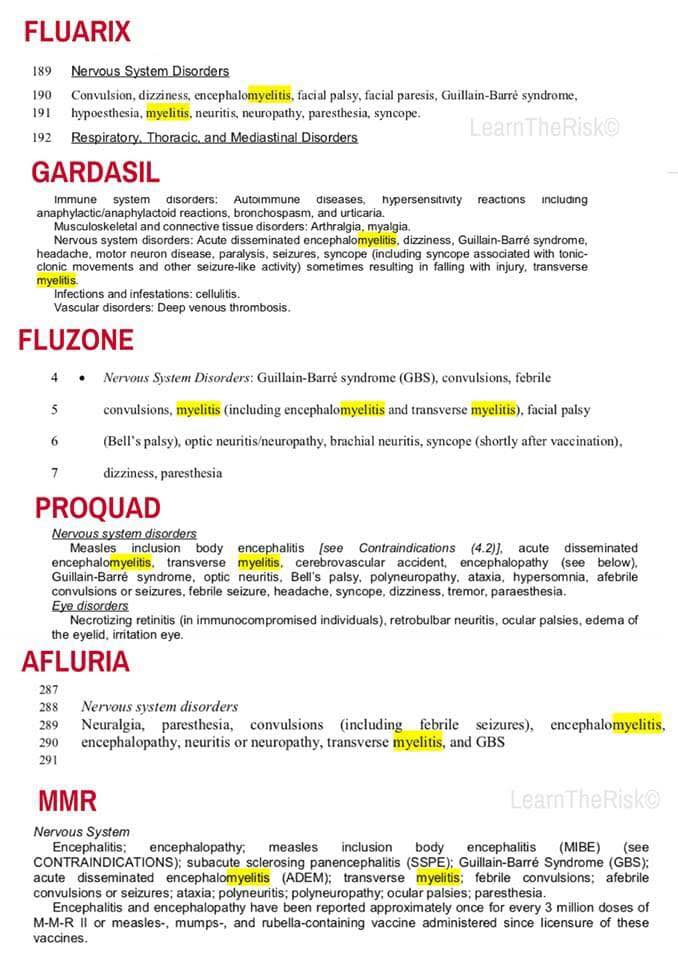 Acute flaccid myelitis may in fact be caused by a new virus but it may also be a side effect of one or several faulty vaccines. There is a history of this and since vaccines enjoy a medical double standard, which prevents scrutiny, medical professionals may never figure out the mystery.