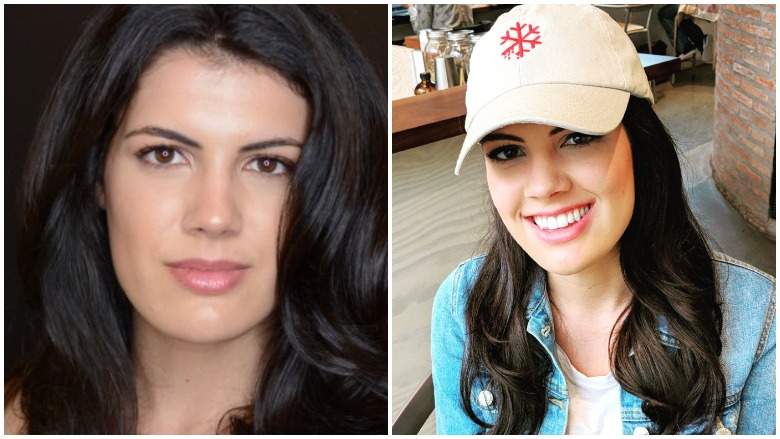 Bre Payton, a 26-year-old political writer and TV commentator, died suddenly on Friday, a day after being hospitalized with H1N1 swine flu, her friends and employer said.
A staff writer at The Federalist and frequent guest on Fox News, Payton was found "unresponsive and barely breathing" Thursday morning by a friend and was rushed to a San Diego hospital, according to a CaringBridge fundraising page set up for her:
Around 8:30, on December 27th, Bre's friend went into her room and found her unresponsive and barely breathing. She immediately called 911 and Bre was taken to the hospital where she was admitted to the ICU, sedated & intubated, and doctors began working up a diagnosis. After a CT scan and hours of testing, they have determined she has the H1N1 flu and meningitis.
A healthy, young person should not die from the flu, so the likely cause of death is meningitis. The CDC reports:
Viral meningitis is the most common type of meningitis, an inflammation of the tissue that covers the brain and spinal cord. It is often less severe than bacterial meningitis, and most people get better on their own (without treatment).  Babies younger than 1 month old and people with weakened immune systems are more likely to have severe illness from viral meningitis.
If Payton died from meningitis, which can cause sudden death, she likely had a weakened immune system, which could have been caused by influenza. It is unclear whether Payton received the flu vaccine though the only post that we can find about the subject was sarcastically critical of the industry:
"@latimes: Whooping cough: State urges more people to get vaccinated http://t.co/Aee82iJ" // NOOO! vaccines are from the devil!

— Bre Payton (@Bre_payton) June 13, 2011
The CDC recommended  the A/Michigan/45/2015 (H1N1)pdm09-like virus strain in trivalent flu vaccines for the 2018-19 season.
There are risks to getting the Flu Shot
The flu vaccine does prevent the flu and its secondary infections 10-to-40 percent of the time, though it's not clear what the effectiveness of the 2018-19 vaccine is.
We know from the recent case of Jose Peralta, the flu vaccine is not a panacea and may actually cause complications that lead to serious disease and even death if ignored.
Also if you want to avoid the needle, the FluMist nasal spray vaccine is available now after a two-year hiatus. It is a live attenuated vaccine that may increase the risk of the recipient of contracting the flu. It's for healthy people ages 2 to 49 who aren't pregnant, who are not allergic to the flu vaccine or any of its ingredients, and who don't have weak immune systems.
Either scenario could have increased the risk of the dangerous illness.
If Payton did not get the vaccine, it's possible that it could have saved her life. If she did get the vaccine–on the other hand–it's possible that it actually contributed to her death. That is the paradox of a life-saving medical treatment with serious side effects.
Payton was a California native and went to Western Christian High school. A 2015 profile published on Patrick Henry College's website described Payton as such: "She's striking; her Valley Girl accent adds an unexpected tension to a dry sense of humor and she carries her­self with Californian nonchalance. While she's not always sure of herself, she's al­ways succeeded due to hard work and an appreciation for opportunities that come her way."